Journeys
Journeys
Masternaut Connect stores detailed data on each journey undertaken by every vehicle in your fleet. You can view the geolocation data, stops, excessive speeding, idleness and more in a table view (3) or visualise journeys on the map (2).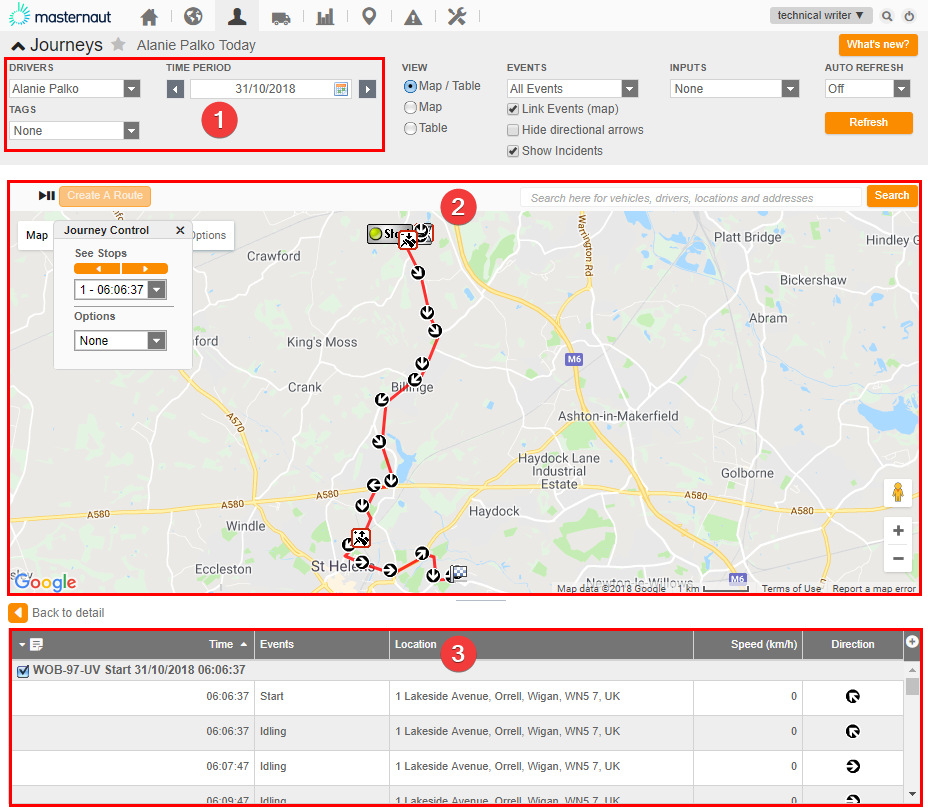 You can view journeys from the perspective of the vehicle (

 > Journeys) or the driver (
 > Journeys).
Only vehicles are tracked by the system. Journeys are assigned to drivers based on vehicle-driver association, either permanently or using an ID badge for shared vehicles.
By adjusting the filters (1), you can retrieve results for a single driver/vehicle or a driver/vehicle group (Drivers), filter out drivers/vehicles with a specific tag (Tags) and define a Time Period.
---
---