What is Tachofresh?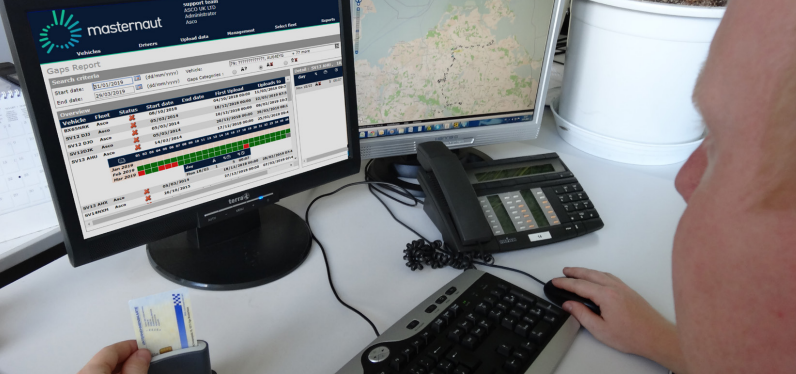 Tachofresh is our solution for monitoring and managing drivers' hours in goods vehicles, ensuring your business meets its obligations regarding driving hours regulations.
Masternaut's M400 device is able to integrate with your in-vehicle digital tachograph and collect the relevant data, transmitting and storing it in our Tachofresh portal. This gives you an easy to understand, digitised view of your fleet's driving hours, as required by EU, AETR and UK legislation.
What does Tachofresh do?
Tachofresh downloads data from vehicle tachographs and stores it on the cloud for the statutory period required by the regulations. Tachofresh also provides a secure web portal for you to:
Schedule remote downloads
Access the downloaded tachograph data
View live tachograph-related information for vehicles and drivers
Generate and export reports on vehicle and driver activity, including infringements on driving and working time
Administer your company setup
Ready? Set up Tachofresh!
---
---