Perform vehicle checks with the SmarterDriver app
GETTING STARTED
Before you start
Check your inbox for a welcome email from Masternaut Connect and follow the instructions to create a password. You will need your username and password to access the app. Please contact your manager if you didn't get the welcome email.
Installing the app and logging in
Look for "Masternaut SmarterDriver" on Google Play (Android) or App Store (iOS) and proceed to installation. Use your username and password to log in for the first time.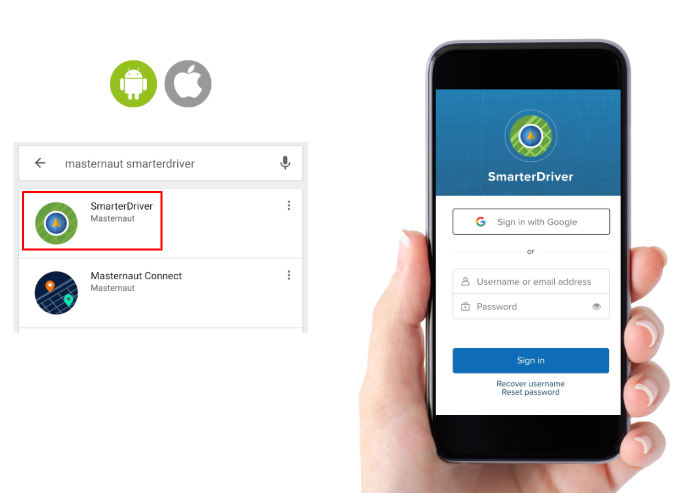 How to perform a vehicle check
How it works
SmarterDriver gives you a simple, itemised checklist to complete before the first journey of the day. Daily walkarounds are a legal requirement and important for your safety - the app allows you to easily report faults, ensuring problems can be fixed promptly.
Tap the vehicle icon or 'Perform vehicle check' to reach the vehicle check screen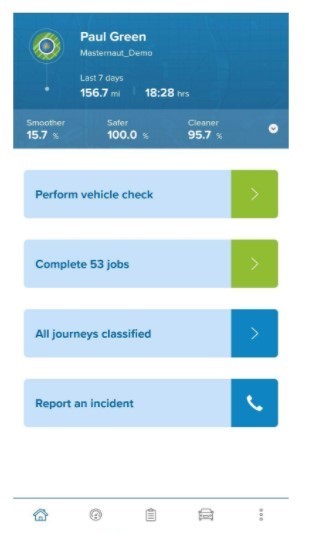 Select your vehicle
Tap the vehicle you're about to drive. If you wish to favourite a vehicle select the star to the right and this vehicle will appear at the top of the list each time.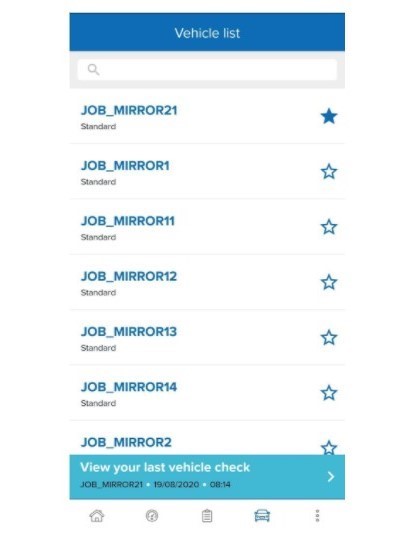 View your last vehicle check
To view the previous check submitted from the device, click on the blue bar at the bottom of the vehicle list, where it will provide a summary of the previous check.
See any open defects or previously actioned defects
You will be taken to any currently open defects, and also shown the past 31 days worth of history regarding any raised defects.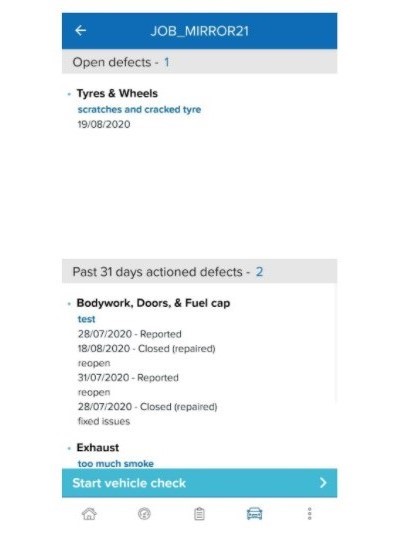 Select the template to use
If more than one check template has been assigned to the vehicle, you will need to select the most appropriate one from the pop-out. If only one check template has been assigned to the vehicle, then you will be taken straight to the checklist.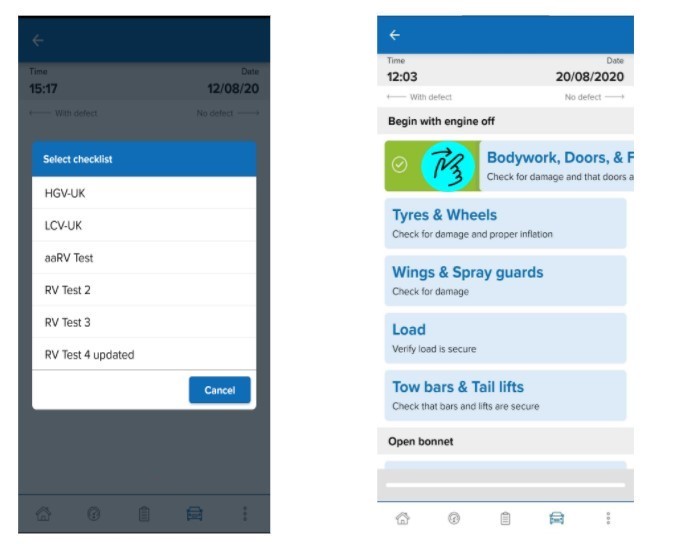 Swipe right if there are no problems
The checklist is ordered to make it easy for you to complete, with instructions that tell you what actions to perform. Go through the list and swipe right on any item that doesn't have a fault.
How to note faults, mark a check as not applicable and to submit reports
Swipe left to report a fault or mark the check as not applicable
To report a fault or problem with an item, swipe left to bring up a bar with a fault icon (!). Clicking on this will take you to the fault details page. Note: if you make a mistake, you can always review and change the item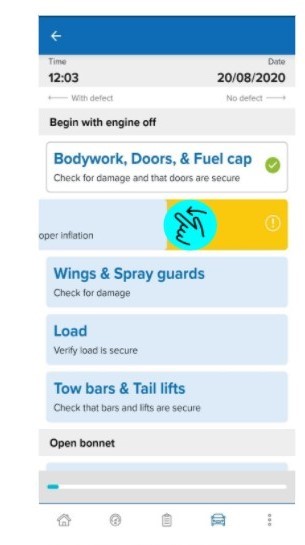 Add fault details
Once you have swiped left to report a fault, you need to add further details. A short description of the problem is required, and it is also possible to take a photo. Click on the confirm button at the bottom of the page to save the details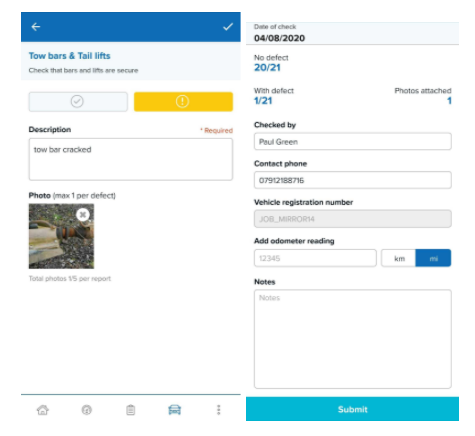 Submit your report
Once you have completed the checklist, tap Finish. Here you are able to review and amend the personal information submitted, which includes the name and mobile number of the submitter. Tap submit when you're done.
---
---