Perform vehicle checks with the SmarterDriver app
GETTING STARTED
Before you start
Check your inbox for a welcome email from Masternaut Connect and follow the instructions to create a password. You will need your username and password to access the app. Please contact your manager if you didn't get the welcome email.
Installing the app and logging in
Look for "Masternaut SmarterDriver" on Google Play (Android) or App Store (iOS) and proceed to installation. Use your username and password to log in for the first time.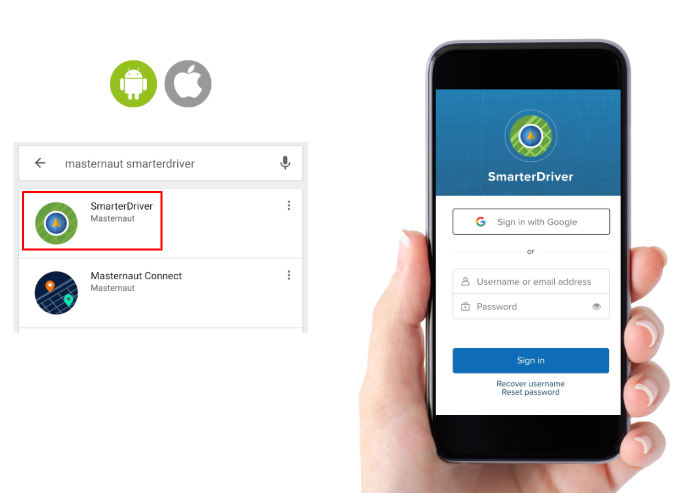 How to perform a vehicle check
How it works
SmarterDriver gives you a simple, itemised checklist to complete before the first journey of the day. Daily walkarounds are a legal requirement and important for your safety - the app allows you to easily report faults, ensuring problems can be fixed promptly.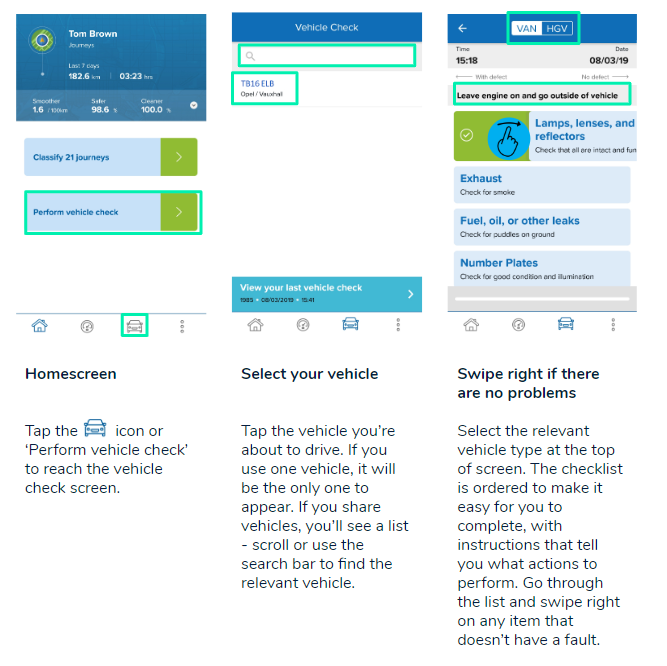 How to note faults and submit reports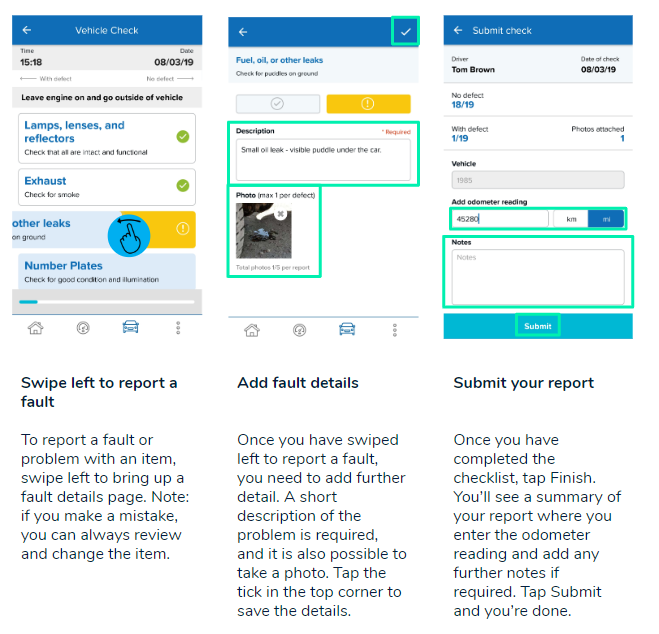 Your submitted reports will be sent straight to your manager so you don't need to notify them. If you have any feedback on the app, let us know through the 'Give us feedback' option in the settings menu. 
And that's it. Have a safe journey.
---
---