Initial Account Setup Overview
Fleet telematics can enhance your business in more ways than you'd think. From instant fleet visibility to better road safety, software enhancement and beyond. Fleet operators, business leaders and drivers alike can all benefit, operating with greater automation and clarity than ever before. If you are unsure how to begin, this guide will walk you through the initial steps, from set-up to improving the way you run your fleet.
1. Set up your drivers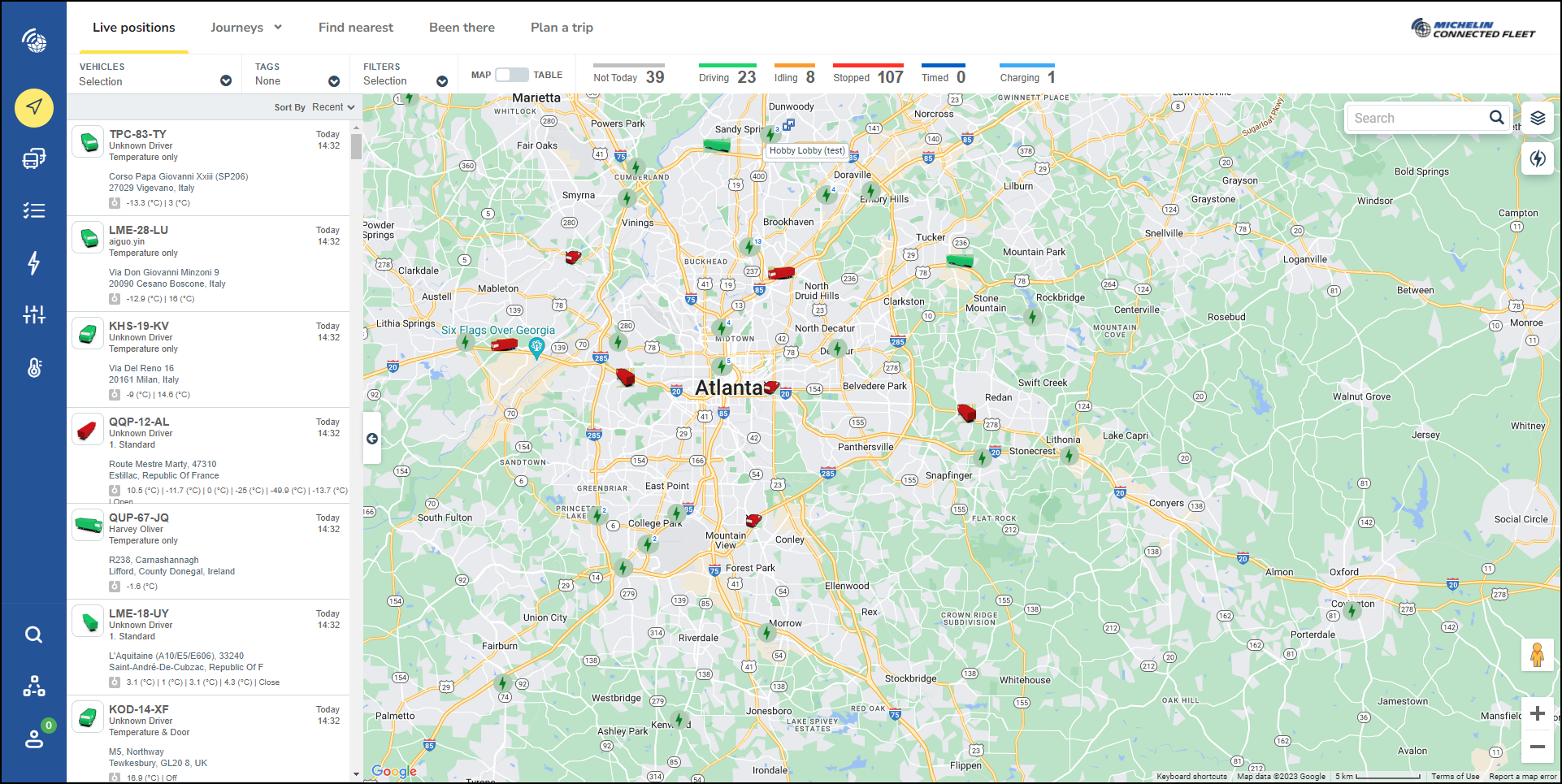 The MICHELIN My Connected Fleet account setup team will upload your vehicles into your My Connected Fleet account directly after the installations, but you will have to add your drivers in the administration section. This will allow you to see the name of your drivers, rather than just the vehicle registration numbers. If you also have Driver ID keys, make sure to set these up as soon as possible as well. You can learn more in our article on driver administration.
2. Create an efficient group hierarchy for your fleet
Creating groups allows you to separate your drivers and vehicles by their respective reporting lines. These groups can also be held in a hierarchical structure, which helps control the level of access by user. For example, a regional manager may be able to view the whole fleet within the specific region, while a depot manager may have access limited to only the vehicles in his or her depot. Follow the guide on groups and hierarchy for more information.

3. Create alerts

My Connected Fleet allows you to create alerts that notify you as soon as an event, such as a vehicle operating after hours, happens in order to give you the opportunity to react immediately if necessary. Alerts can be heavily customized based on vehicle or driver groups. Some example use cases include:
Identify any vehicles that are speeding
Immediately know of any out of hours driving
Find out when your vehicle enters or leaves your depot
You can find out more about creating or using alerts in our guide.
4.Subscribe to reports

Furthermore, reports will help track your fleet's performance, organize payroll or monitor your fuel consumption. There are more than 30 email reports templates pre-set in My Connected Fleet, which can subsequently be customized. You can subscribe to these reports and receive them by email on a regular basis (e.g., daily, weekly or monthly) in either Excel, CSV or pdf format.
Learn more about reports.
5. Add locations
Locations will enrich your data and improve the quality of the alerts and reports you set up. You can learn more about locations here.
---
---