Track Idling
The Idling Report (Detailed) shows the idling activity performed by a vehicle, driver or group. It includes idle start/stop, location group and idling cumulated duration over a period of time.
Benefits:
Reduce fuel spend in the fleet
Enables continuous improvement of operational and fuel consumption performance.
Use case: Identify excessive idling times :
Conditional formatting the Idling column > 15 min
Subscribe to weekly e-mails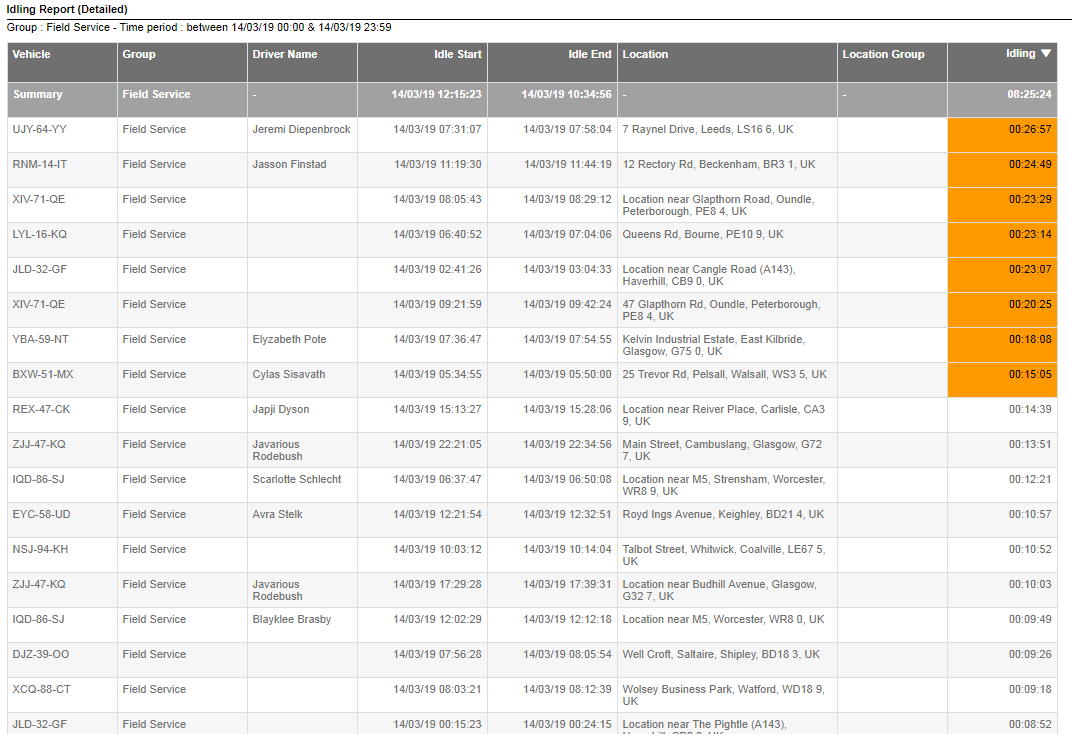 The Idling Report (Summary) Identifies idling activity of a vehicle, driver or group over a period of time. The output is a result for the period per vehicle or driver. The results identify driving, idling and stopped durations and percentages.
---
---