How to coach your drivers
Individual driver behaviour directly impacts the performance of the whole fleet. Masternaut provides a suite of tools that improve the performance of drivers. The in-cab coach gives real time feedback to drivers and the SmarterDriver app helps drivers benchmark performance across your fleet.
Real time feedback using in-cab coaching
The installation of our in-cab coaching light-bar has reduced speeding events by an average of 53%
Masternaut's light-bar (or in-cab coach) attaches to the dashboard and connects to our M400 telematics device. Whenever there is either an idling or a harsh event, the light-bar will alert the driver in real time, using a traffic light system and an audio notification to indicate the severity of the event. Real-time feedback corrects the problem immediately and discourages repeated events in the future. This promotes self-sufficiency, as drivers are encouraged to improve their own behaviour.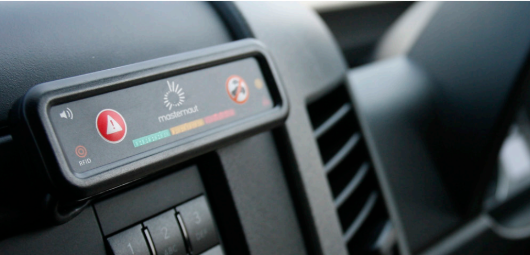 Track performance with our SmarterDriver app
Our SmarterDriver app allows drivers to access their scores from their smartphone at any time. The app shows a seven day rolling score across each category, as well as recommended targets and ranking comparisons against the rest of the fleet. This encourages drivers to compare their performance against their peers, creating an environment of self-improvement and friendly competition.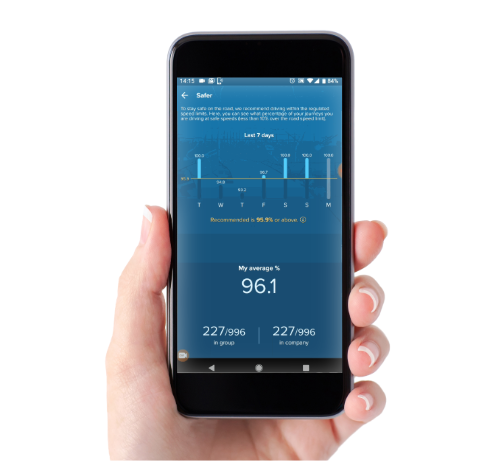 ---
---