Main Dashboard
Main Dashboard
The Main Dashboard (also referred to simply as Dashboard) consists of seven widgets designed to provide quick access to the main KPIs such as the driver or vehicle score, activity, fuel wasting, driver or vehicle utilisation, etc. The Alerts widget provides a shortcut to your unread alerts.
The main dashboard is accessed from 

 > Dashboard.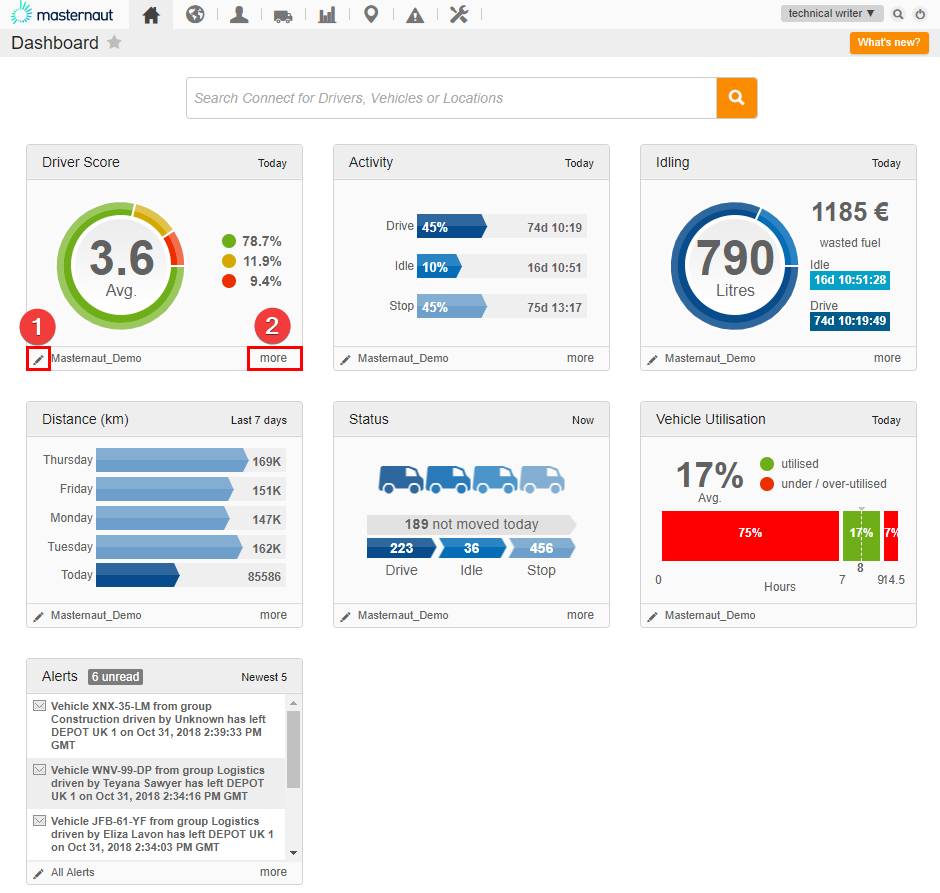 You can configure each widget (1) to display indicators more relevant to your fleet. For instance, you can switch the input data from driver to vehicle or restrict the calculations to a subset of drivers. Please note that each widget has its specific settings.
If you click more in the bottom-rightward corner of the widget (2), you are redirected to a related page (e.g. the underlying report used to populate the widget).
---
---